Synergy Services – Stand Up for Synergy
November 4th was the date for the 11th annual Stand Up for Synergy at the Argosy Casino Hotel & Spa. Kathleen Madigan was the featured performer. More than 325 guests enjoyed cocktails, a delicious dinner and a live auction. Michelle and Ryan Brown and Daryl Lynch and Ruben Chacon were the co-chairmen, and Nicole DiAntonio served as the emcee. Proceeds support Synergy Services' mission to end violence in our community.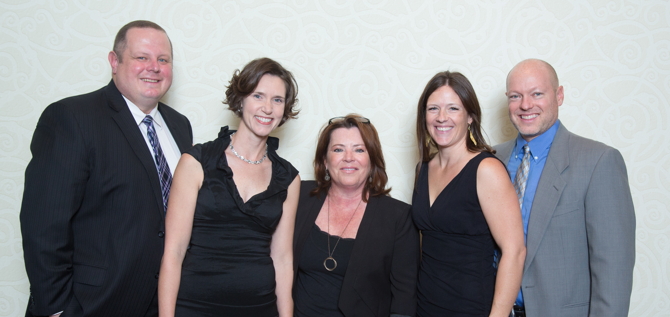 Kevin and Amanda Humiston, Kathleen Madigan, featured performer; and Abby and Wade Thomas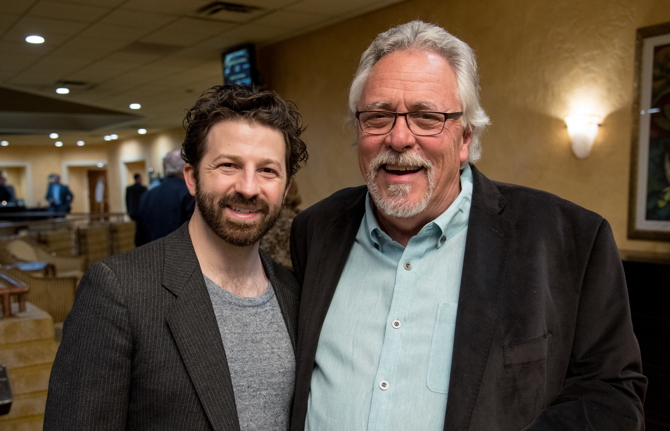 James Vigliaturo and David Harper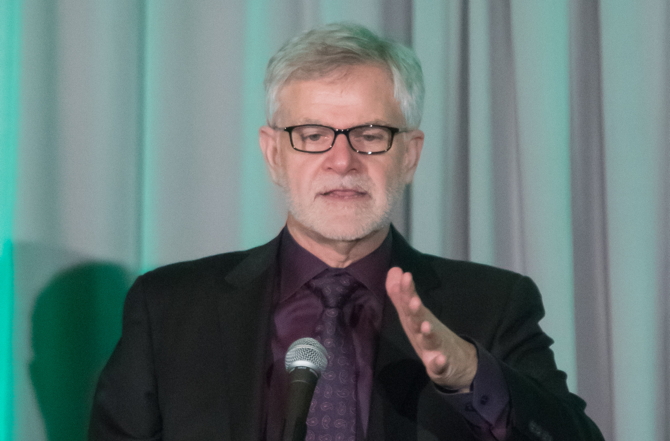 Daryl Lynch, co-chairman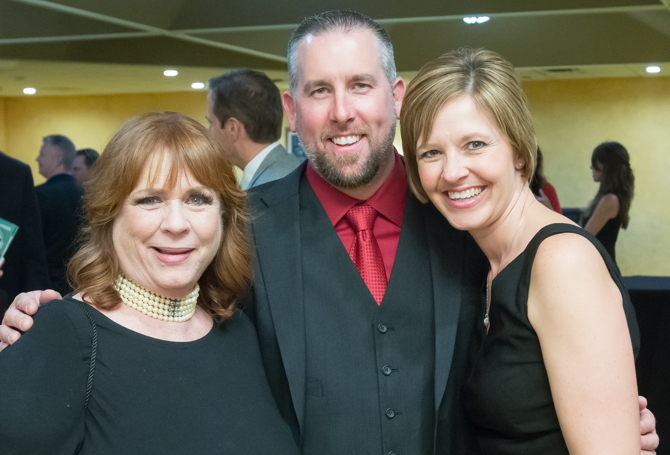 Corky McCaffrey, Synergy Services; and Ryan and Michelle Brown, co-chairmen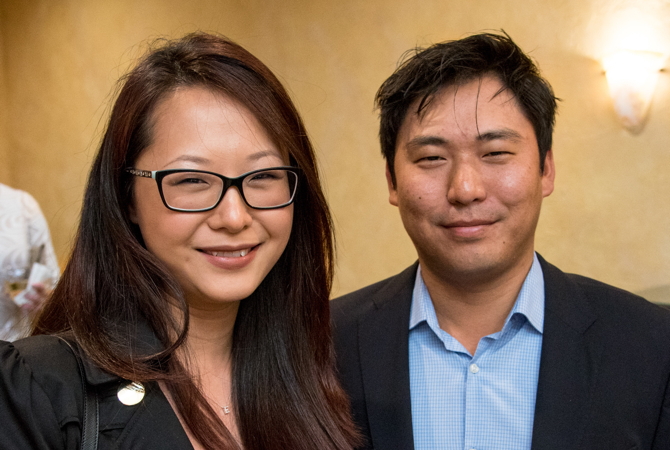 Becky and Park Ulrich, board member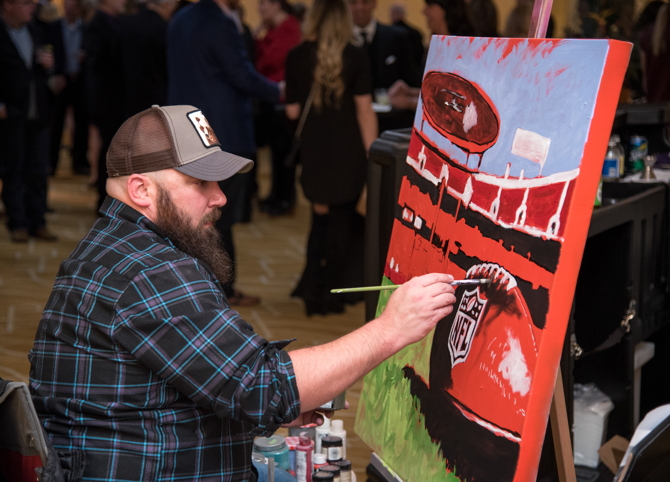 Artist Nick Clark created a painting during the cocktail hour that was auctioned off at the live auction.
Also featured in the December 9, 2017 issue of The Independent
Photo Credit: J. Robert Schraeder Photography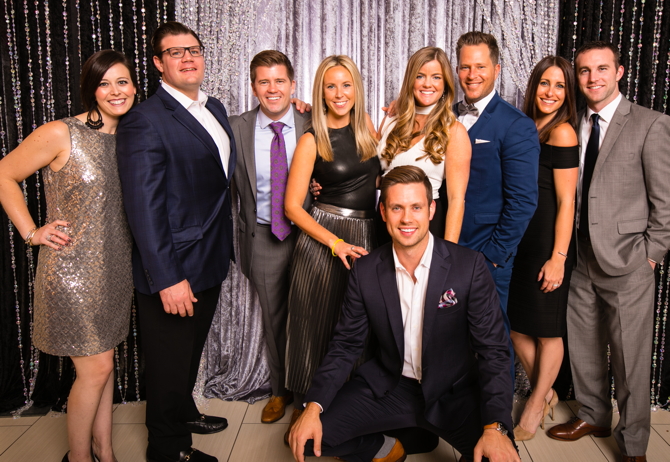 November 4th was the date for Kids TLC Benefit17. Sybil and Greg Orman served as chairmen for the event, which was held at the North Club at Arrowhead Stadium. There…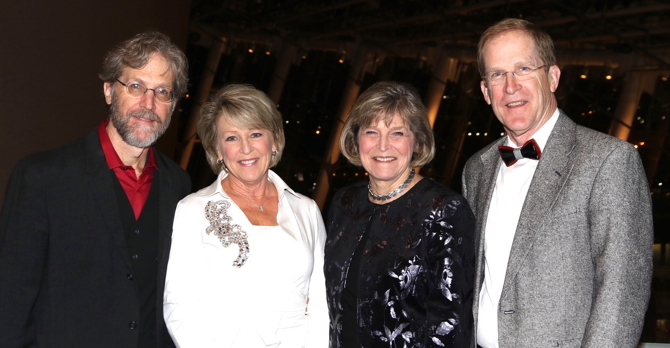 Peggy and Terry Dunn were the honorary chairmen, and Dalene Bradford and Nancy Thiessen served as co-chairmen of UMKC Conservatory of Music and Dance's Crescendo 2017.  More than 1,100 guests…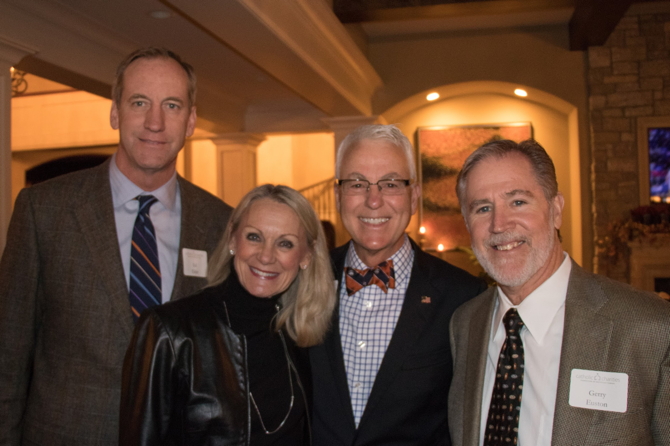 November 10th was the date for Catholic Charities Foundation of Northeast Kansas' St. Martin of Tours Mass and Reception. The event recognized supporters of Catholic Charities' annual Snow Ball, to…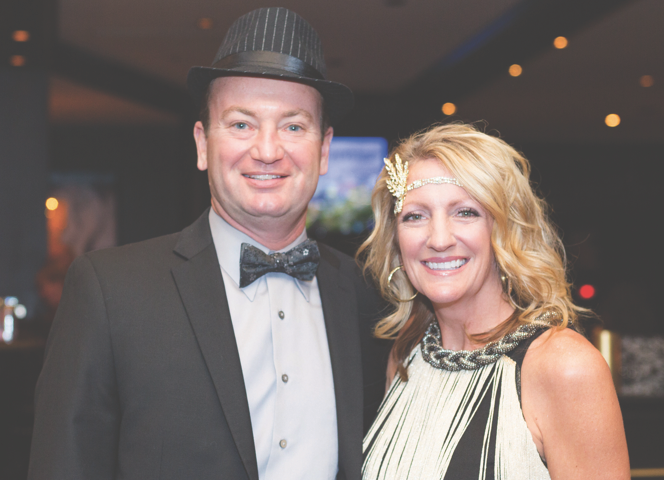 The Roaring Twenties came to life at ReDiscover's Take A Bite out of Stigma event on November 3rd at The Gallery Event Space. More than 370 guests celebrated the speakeasy…