Kids TLC – Benefit17
November 4th was the date for Kids TLC Benefit17. Sybil and Greg Orman served as chairmen for the event, which was held at the North Club at Arrowhead Stadium. There was a Patrons' Party to kick off the fun, complete with cotton candy-topped champagne and hors d'oeuvres. Guests, including many in sequins and glitter, next explored a dazzling variety of activities: the antics of Quixotic Cirque Nouveau, cocktails and food stations, photo booths and interactive stations, a brief program, and live and silent auctions. The After Party featured DJ Ashton Martin and an irresistible LED dance floor.
Charlie and Heidi Wooten, KidsTLC; Mike Malfer, Maureen and Jayson Kuti, Kristen Malfer (sporting a Niall watch that was in the live auction), Michael Wilson, Kenda and Brian Bamesberger, and Meredith and Tim Gaigals
(Seated) Sheila Jewell, Diana Brady, Dr. Teresa Varanka, and Rosemary Soli (standing) Kamal Mikhail, Bill Jewell, Mary Lynn Mikhail, Michael Brady, and Voyteck Varanka
Guests danced at the After-Party in the Founder's Club.
Brian Dunn, board member; Rebecca Hougland, Nicole Rudman Brown, Lesley Kraley, Sara Sullivan, Shawn Kraley, and Brian Motl
Tamara Boykin
Michelle Milbourne, Lindsey Holmgren and Kerri Frazier
Jim and Laurie Minard
Rojanae Williams, Josh Dampf, Tracy Mattis, and Celeste Ellis, all with KidsTLC; a stilt walker from Quixotic Cirque Nouveau; and Elizabeth Hall, Jen Simpson and Heidi Wooten, all with KidsTLC 
Members of the Woodworth family: Neal and Erin Woodworth, Cole and Allison Wilson, Pauly Woodworth, KidsTLC and JCYM founding member; Stan and Nancy Woodworth, Jim Oldson and Nancy Woodworth
(Kneeling) Brandon Hermreck (standing) Megan and Matt Turner, Austin and Devon Berke, Maddie and Nick Paradise, and Molly and Andrew McIntyre
Also featured in the December 16, 2017 issue of The Independent
Photo Credits: Anthem Photography, Jeff Evrard and Segura Marketing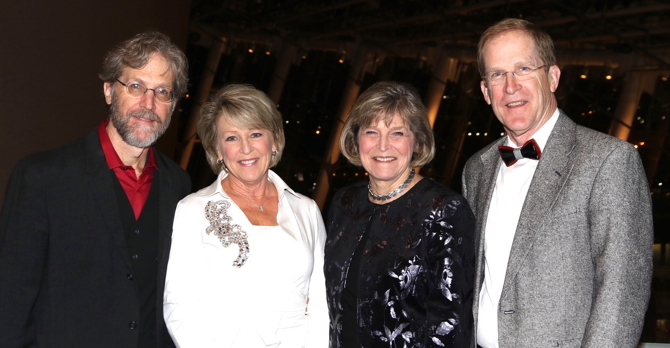 Peggy and Terry Dunn were the honorary chairmen, and Dalene Bradford and Nancy Thiessen served as co-chairmen of UMKC Conservatory of Music and Dance's Crescendo 2017.  More than 1,100 guests…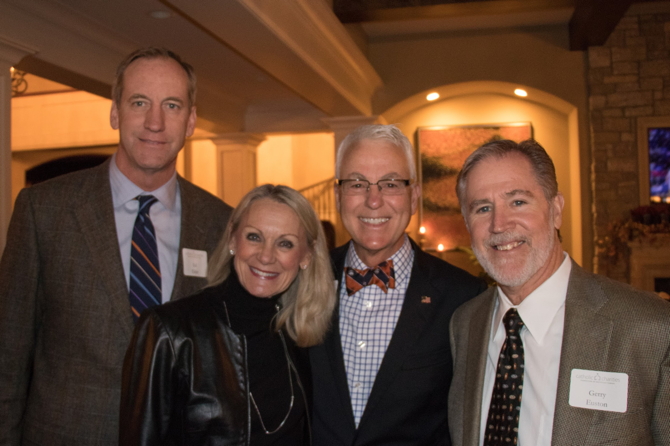 November 10th was the date for Catholic Charities Foundation of Northeast Kansas' St. Martin of Tours Mass and Reception. The event recognized supporters of Catholic Charities' annual Snow Ball, to…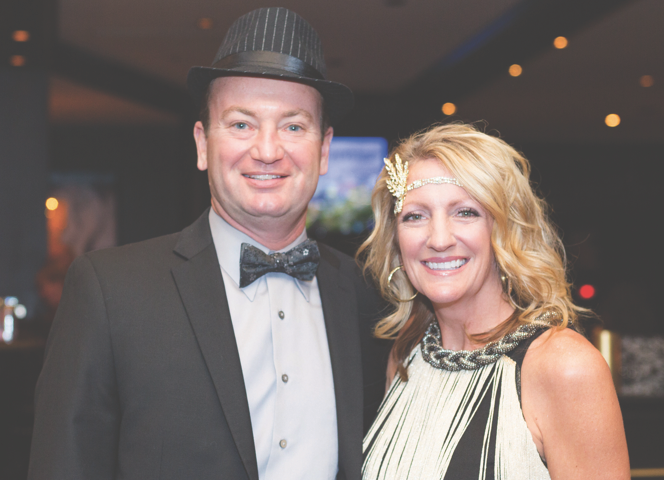 The Roaring Twenties came to life at ReDiscover's Take A Bite out of Stigma event on November 3rd at The Gallery Event Space. More than 370 guests celebrated the speakeasy…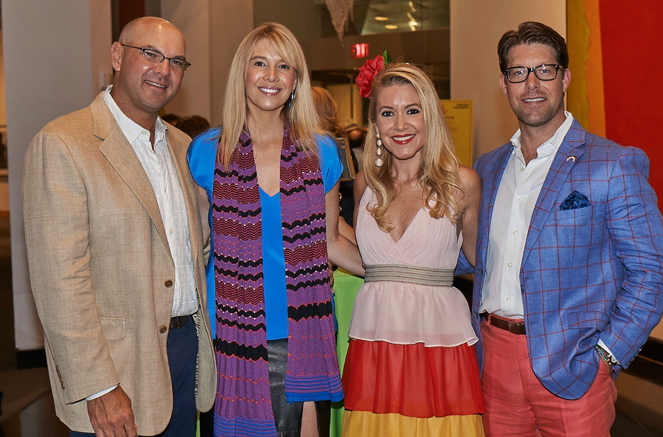 The Kemper Gala 2017, "Carnival Havana," celebrated the exciting food, music and culture of the Caribbean on October 21st. Partygoers enjoyed cocktails, delicious fare from Café Sebastienne and entertainment. Trudy…