In Review
Unicorn production of ambitious war drama rides on fine direction, choice performances
During the second Iraq war that began in 2003 we had plenty of movies, books, plays, documentaries and news stories about the impact of the war on those who fought it, and on the Iraqi people who lived through it. But there's been relatively little that deals with the impact of the war on the brave journalists who also risked life and limb, which is significant because many of their lives, too, were shattered by battle trauma, injury or worse. Donald Margulies' notable play Time Stands Still, which runs through April 29th at the Unicorn Theatre, examines the effect of the war on Sarah (Carla Noack), a brilliant photojournalist who has nearly died from a roadside bomb, and her boyfriend, James (David Fritts), who has suffered a sort of PTSD from a gruesome explosion he witnessed. Along the way the play, which was nominated for a 2010 Tony Award, asks big questions about the role of the journalist in recording the horrors of war, and the role of "truth" for those of us who do not suffer from it directly. At the same it dissects a couple's bitter struggle to stay together and rebuild their life.
At the center of the maelstrom of this two-hour domestic drama – which takes place entirely in the couple's Brooklyn loft (a handsome, economical uniset designed by Jason Coale) – is Sarah, whom we first see in a terrible state upon her return from weeks of hospitalization overseas. One side of her face is deeply scarred, one arm is broken, and her right leg has had to be completely reconstructed. Despite her exhaustion her fierce spirit shines through – and how! – and Carla's gritty performance helps make it the core of the play's inner workings. David seems a bit soft-at-the-center at the outset, but his portrayal of James grows in intensity throughout, culminating in the eruptive final scenes with Sarah. (Warning: There are enough F-bombs in these scenes to fill a squadron of Nighthawks.) Their friends, the other half of this stripped-down drama, are Richard (Mark Robbins), a middle-aged photo editor, and Mandy (Ashlee LaPine), his much younger girlfriend and soon-to-be wife. The author tries to build a complex dynamic between the two couples, as Sarah mocks Richard for his trophy girlfriend and Richard goads James into writing about his time in Iraq despite his traumas there. Mark is his usual solid, well-centered presence as Richard, and Ashlee is deliciously over-the-top as the giggling airhead in Act 1 who becomes a quieter, more determined presence as his pregnant wife in Act 2.
Sidonie Garrett's excellent direction is naturalistic and unobtrusive in such a way that you're never aware of "directing."  There are standout moments in Time Stands Still, such as Mandy's witty initial scene (with Sarah's vitriol), or the revelations about what happened in Iraq after James returned home prematurely, or (in particular) the opening of Act 2, in which James derides a war-themed theatrical presentation they've just attended in which, as he views it, people have paid $100 to weep and suffer and shout Bravo! and then "go home feeling like they've actually done something, when in fact all they've done is assuaged theirliberal guilt!" It's a clever construct, not without humor, in which the author has turned a mirror toward the "fourth wall" – toward us, the audience, as if to suggest that we, too, might be engaged in the same thing at that very moment. But in the end Donald's play tries to take on too many elements – atrocities of war, journalistic ethics, infidelity, sexual midlife crisis, the lure of the "noble savage," the struggle between career and relationships – without a consistent sense of how all these elements mesh. It is at its best when it is confronting the big issues of war and "truth," weakest when it breaks down into petty domestic squabbles. We're left with a feeling of "What is this play really about?"
Time Stands Still runs at the Unicorn Theatre until April 29th. For tickets and more information, including a rundown on the company's 2012-2013 season, call 816-531-PLAY or go to unicorntheatre.org.
To reach Paul Horsley, performing arts editor, send email to phorsley@sbcglobal.net or call 816-471-2800, Ext. 204.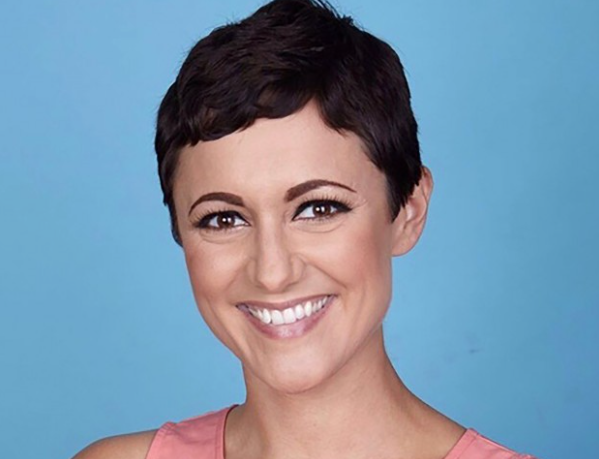 Some might say there are advantages to being the only actor in a play. You wield complete control over the pacing, you don't have to worry about other players forgetting their…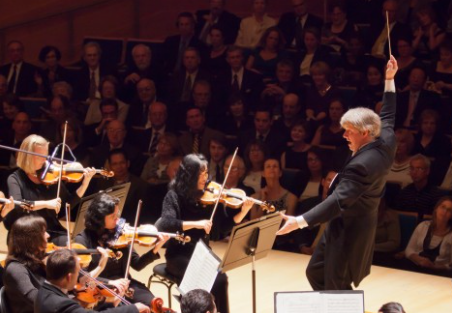 Kansas City musicians scored extraordinarily well in the 2018 Grammy Award nominations announced on November 28th: seven nominations in all. Congratulations go to the Kansas City Symphony, KC's mezzo-soprano Joyce DiDonato,…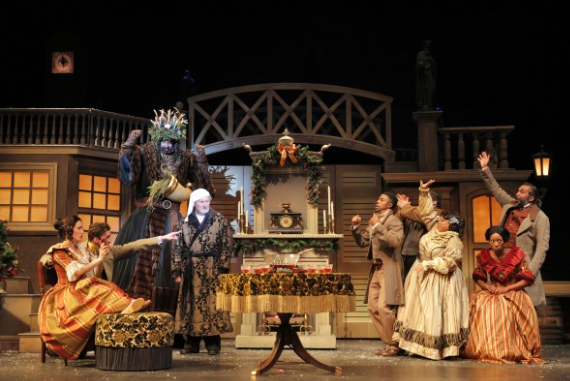 Change is almost always frightening, but when it comes to timeworn holiday traditions it can be as terrifying as realizing you left the Christmas turkey in the oven on "high"…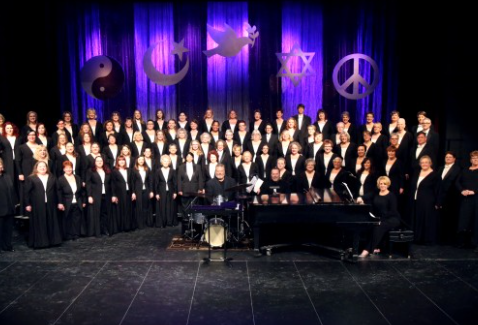 As holidays approach, let's all agree to relax and just have blessed fun this year. We've earned it! We offer suggestions for some of the more intriguing, inspiring events of…