CAPUÇON AND MONTERO AT THE HARRIMAN
REVIEW: Cello-piano duo offers frustrating night at the Folly
Venezuelan pianist Gabriela Montero and French cellistGautier Capuçon are acclaimed musicians with international careers, and their gifts on their respective instruments are prodigious. Gautier has made a mark in collaborations with his brother, violinist Renard, and Gabriela you might remember from her appearance at President Obama's inauguration withItzhak Perlman and Yo-Yo Ma.
Yet their Harriman-Jewell Series recital on November the 5th at the Folly Theater was a peculiar affair, a program of three monumental sonatas for cello and piano that seemed oddly juxtaposed. Both of these musicians possess strong musical instincts matched by a sort of willfulness that sometimes makes the music-making more about them than about the composer. And though their recordings of these works have garnered praise from the likes of Gramophone and String Magazine, this recital was plagued by indulgent interpretations, balance issues and, frequently, something as simple as a lack of clarity.
The program began with one of the most baffling works in the cello chamber repertoire, Prokofiev's Second Sonata, composed during the height of the Stalinist freeze and continually poised between profundity and hysteria, ambition and sorrow. At the outset Gautier showed off a big, showy tone that nevertheless often used a vibrato so wide that it felt unseemly. Gabriela made her presence known immediately: She is a spitfire, and she can play a phrase with a fiercely natural, long-breathed line, as if spun from silk. But going forward, the pair struggled with balance problems, partly as the piano tended to cover the low tessitura of the cello part (a trait that lends the piece some of its dark moodiness). Gautier's precise pitch and his technical command of rapid passages were daunting, but on the whole the duo made this rambling piece even more baffling by exaggerating its peculiarities rather than trying to clarify them.
One could see an argument for following such an enigmatic work as the Prokofiev with a sonata by Mendelssohn, as a sort of palate-cleanser, instead of placing the Mendelssohn in the more traditional initial position. But this performance obfuscated more than it revealed, with muddy pedaling that made parts sound more like Debussy than Mendelssohn. Gautier often seemed too reserved here, and Gabriela demonstrated a tendency to "toss off" notes, making them more blur than melody. The result was a performance that made Mendelssohn, too, seem enigmatic.
The same sort of impressionist fuzziness continued into the Rachmaninoff Sonata, where themes were dragged out with so much rubato that they became indistinct. This performance attempted elusiveness and dark corners filled with secrets and aromas, whereas I prefer my Rachmaninoff with big gutsy themes sung with full-spirited Russian warmth. The opening of the slow movement was all softness and lavender, with each phrase relentlessly taken apart and examined. Why not just let the beautiful melody speak for itself? The encore was a repetitive adaptation of the final theme from Rachmaninoff's Rhapsody on a Theme of Paganini, made to sound like background music you might hear in a fancy hotel lobby.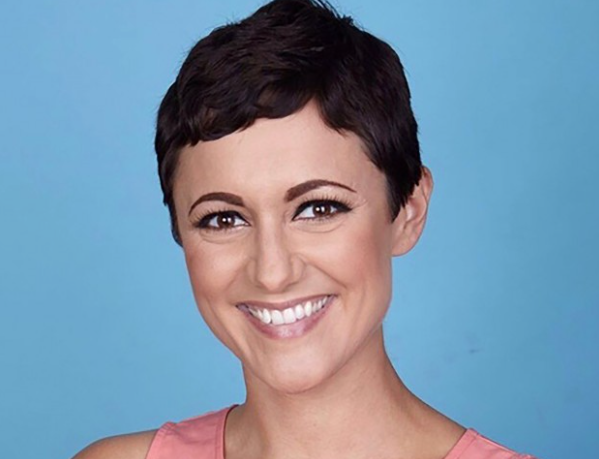 Some might say there are advantages to being the only actor in a play. You wield complete control over the pacing, you don't have to worry about other players forgetting their…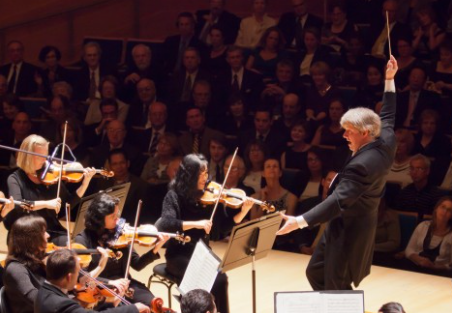 Kansas City musicians scored extraordinarily well in the 2018 Grammy Award nominations announced on November 28th: seven nominations in all. Congratulations go to the Kansas City Symphony, KC's mezzo-soprano Joyce DiDonato,…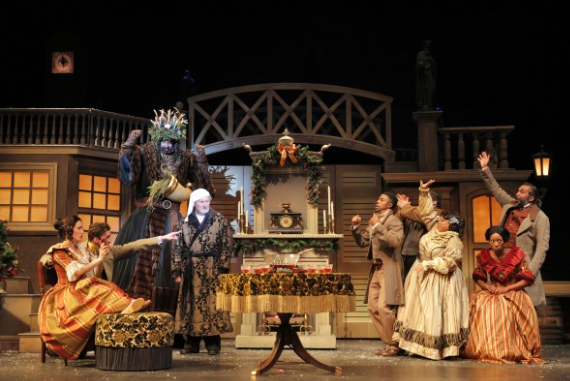 Change is almost always frightening, but when it comes to timeworn holiday traditions it can be as terrifying as realizing you left the Christmas turkey in the oven on "high"…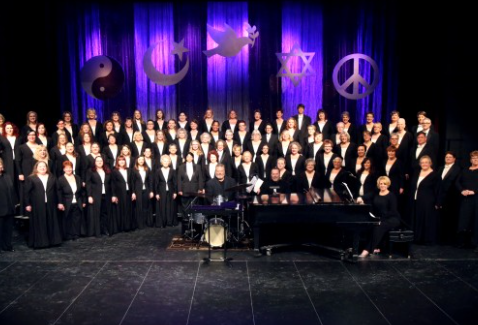 As holidays approach, let's all agree to relax and just have blessed fun this year. We've earned it! We offer suggestions for some of the more intriguing, inspiring events of…