BACK COVER SPECIFICATIONS
5.375" X 2.375"
MUST BE CLEAR OF ANY TEXT.
It can have the same continuous background as the rest of the ad.
THIS SPACE IS FOR THE POST OFFICE MAILING LABEL.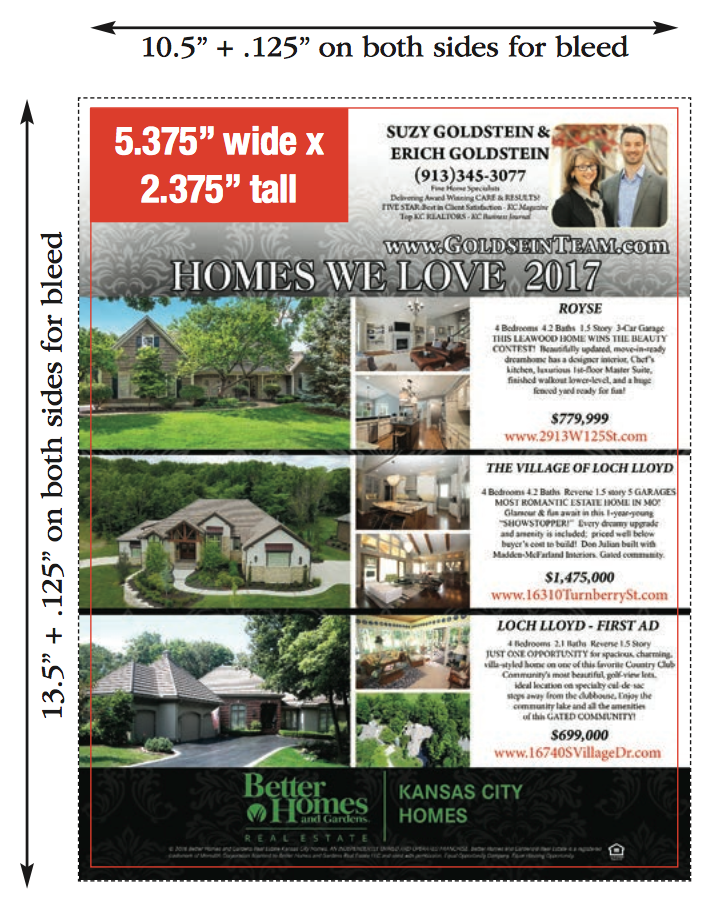 DIMENSIONS
10.5" wide x 13.5" high is publication trim size.
Allow .125" bleed on all sides of ad.
Final FILE SUBMISSION with bleed dimension: 10.75" wide x 13.75" tall.
• Submit by USB, e-mail (files 25mb or smaller)Hightail or Dropbox.
• Final ad formats accepted: prefer print ready PDF(X1APDF), EPS, TIFF, or JPG.
• All Images must be CMYK and a minimum of 300dpi, all fonts must be embedded or converted to outlines.